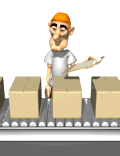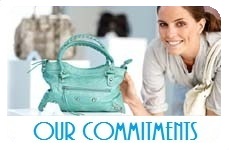 We are an experienced manufacturer,designer,exporter who are specialised in cosmetic bags, toiletry Bags, handbags, pencil bags, headband, seasonal headbands, gifts and premium items, stationery pouch and other accessories.
It has been manufacturing all kinds of high quality bags, promotional items, gift and premium items for almost 20 years. Our factory in Mainland China located in Guangdong province.
Our Missions
Delivering amazing items;
Be an ultimate supplier of companies
Share social responsiblities by providing jobs and careers.
Our Practice:

Building customer loyalties by delivering zero-defeat products to our customers;


Providing trendy, fashionable in style items;


Providing value for money compeititive price products;


Prompt Delivery (Just In Time)
How we achieve our commitments

We choose the finest materials to produce high quality products. Quality control has been enforced at every stage by trained QC.

And we have 'Order and Sales' teams to response you with every query. We have a person in charge Production Manager to advise you the status of the goods till they are on board.

No matter it is your own design or ours, high quality goods at competitive prices and promptly delivery services are guaranteed for doing business with us.

Your needs are our greatest concerns. No matter how big your order is, we are definitely your indispensable source for gift items and cosmetic bags.

We are sure that you will be impressed by the expertise of our high quality goods. "The Quality We Guarantee. The Partner You Trust!" OEM are very welcome.

We are right here waiting for your product specifications now. Your inquiries are our greatest honour, please do not hesitate to take advantage of our custom-made service.